The
Golden Girl
of Thane,
Madhurika Suhas Patkar
, was felicitated in her own club
"Booster Academy"
at Thane.
Mrs. Gohad Madam
, her coach since childhood gave a warm welcome followed by all Booster players, raising the TT rackets, in her honour. Players and all present parents, Guests were very excited to see her with
Common Wealth Game's Gold Medal
.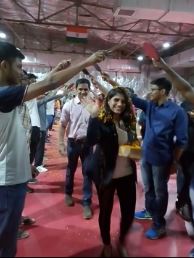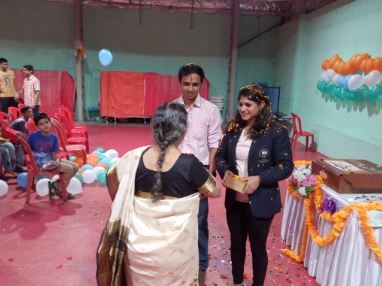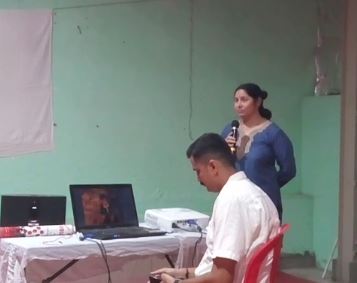 Then Mrs. Gohad Madam expressed her thoughts and narrated some of unforgettable moments of Madhurika's TT carrier. She told about her continuous efforts, determination and dedication towards TT. She was very happy to explore her growth year by year since 1995.
Shri.
Yatin Tipnis Sir
, Secretary of TDTTA, also praised her and said that she has given him what he demanded for long time, in form of "Gold Medal" of an International Event.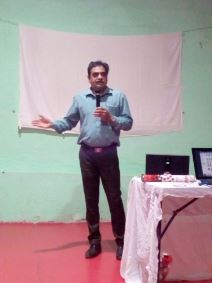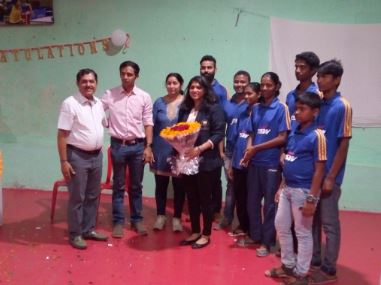 JSW Club and their coach and well known TT player Shri
Suhas Kulkarni
also congratulated Madhurika with a bouquet.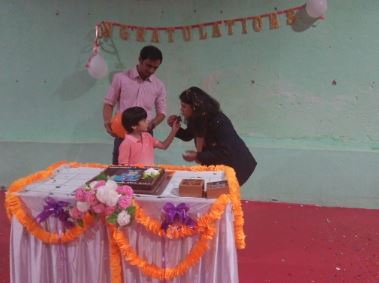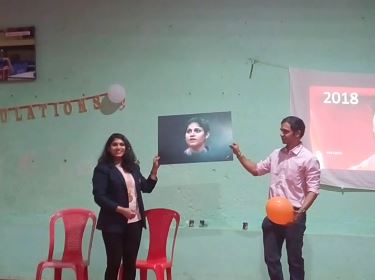 Madhurika cut the cake and added the sweetness to the already happy event. She was presented by her portrait by Mr. Kulkarni.
Then
Mamata Prabhu
, her senior and club partner, also her partner of
CWG 2010 team (Silver Medal winner)
, expressed her views. Madhurika's husband and National player Omkar Torgalkar was also present with her.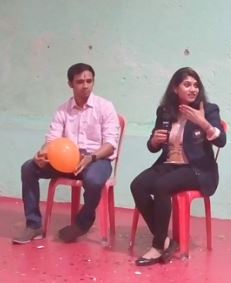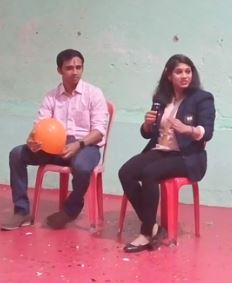 In reply to her felicitation, Madhurika thanked all including her parents, coach Mrs. Gohad Madam, Tipnis Sir and TDTTA, mental trainer Dr. Nitin Patankar, physio Mrs. Pranjali Joshi, Yoga Madam Sunanda Joshi and all her practice partners and young TT players. She also promised to continue her great form and bring more Medals for India.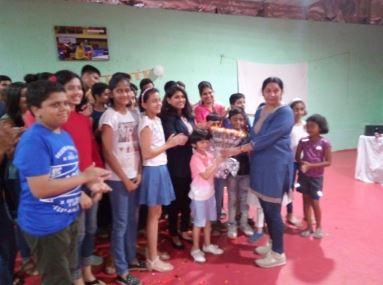 To conclude the exciting event, Madhurika and all Booster players felicitated their coach, Mrs. Gohad Madam, underlining the importance of
"Guru-Shishya"
tradition.